Last week I got back from my first ever ski trip!
Me, Andy and 2 other friends flew into Geneva and then drove to Sainte-Foy in the French Alps. We landed at 10pm in the evening and after a long drive we arrived at our chalet at 1am......very tired!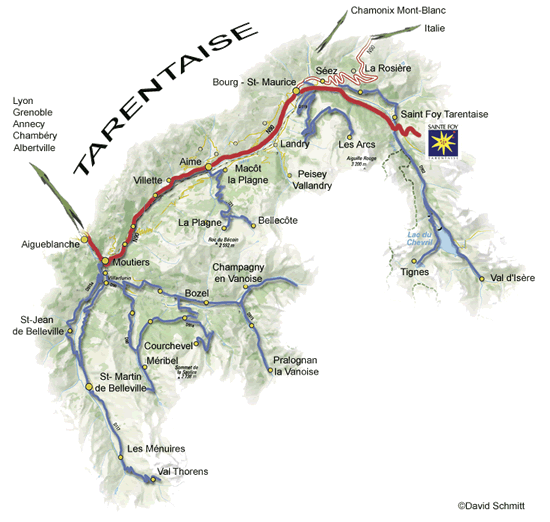 When I woke in the morning I pulled the curtains back to reveal the most AMAZING views!
The ski resort was absolutely stunning!
Before we left for our snow bound adventure I researched local restaurants in the area and discovered that lots of people had been raving about a place called Chez Merie. There was no website but the reviews were all fantastic describing the restaurant as 'unique' and 'one of a kind'.
Luckily for me one of my friends, who was going with us on the trip, spoke French so he called up and booked a table for our first night.
I was so excited!
After a long day of skiing we all got ready and jumped in our car to find this hidden gem.
Hidden is correct! It took us ages to work out how to get there and where to park. My friend asked a few locals who pointed us in the right direction. We parked up and walked through lots of winding alley ways until we saw this .....
There was a car park there so we had obviously gone the wrong way!
It was a very humble entrance......
We were welcomed by a kind lady who took us to a large corner couch by a roaring fire. There were other parties waiting there and we were all given a cocktail which was on the house :)
They were all from the UK and we all started chatting. They had been going there for years and asked how we had heard of it as not many people had, which made it such a special find.
The smell from the fire was incredible. It felt like we had been welcomed into someones home, really cosy and the perfect retreat from the freezing outdoors.
We ordered from the black board in the waiting area and then we were shown to our table when the starters were ready.
This was our table.....
It was a tough decision to choose what to have but in the end I went for 'escargot' to start , which is one of my favourites :)
They were beautiful! Nice and juicy with lots of garlic yummmmmy!
For main course me and my friend shared the 'chateaubriand'. I ended up eating most of it!!
It was cooked perfectly, medium rare, beautifully pink. The juices were delicious and it was so succulent, there was more than enough for two and I finished all of it. That's when you know you've got a good steak!!!
I was far too stuffed for dessert but the table next to us who we had met whist waiting, showed me what they had and even gave me some to try which was so nice and friendly of them.
It was ice cream and meringue covered in chocolate sauce........dreamy! Such a great idea, appealing to the child within :)
After our truly lovely meal I went into the kitchen to meet the chef and I was so surprised to find Merie there herself who had single handily cooked all the food for the entire restaurant, no su chef, just her! What a legend!
This just added to the overall experience, so personal and humble, not in any way pretentious, such homely vibes and DAMN good food!
I will definitely be returning to Sainte-Foy and visiting Chez Merie again!
If any of you are planning a ski trip I couldn't recommend this resort enough.
Including the stunning views and ultra friendly people, it's also very chilled and not too busy. We hardly had to queue for the ski lift which was such a huge bonus.
I can't wait to return next year!